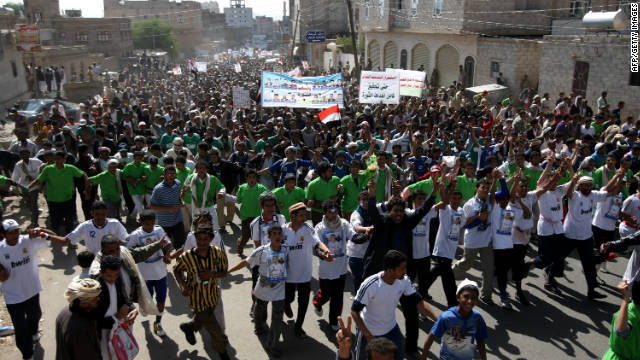 At least 24 people were killed early Sunday when militants raided a Sunni town in northern Yemen, medics and witnesses said.
The Houthi Shia militants raided a Sunni town in Sa'ada in the predawn hours, medics said.
At least 61 Sunnis are also injured when their homes were shelled with grenades, the medics said.
They medics did not want to be named because they are not authorized to talk to the media.
Witnesses said the injured did not get medical attention because the town was under siege.
The Houthi attacks were concentrated on a Sunni religious center, according to witnesses.
All mediation efforts to end the conflict have failed.
Houthis, a pro-Shia movement in Yemen, has expanded during the 10-month struggle to oust the president.
Opposition officials have expressed concern over its growth.
"We cannot indulge in any political agreement with an armed movement. How can we involve them into politics when they don't believe in it," said Ali Mamari, an opposition member in Yemen.
Mamari said Yemenis will not accept movements that spread with force and kill people.
Read M0re