Himalayan quake toll crosses 100
by Staff Writers
Mangan, India (AFP) Sept 21, 2011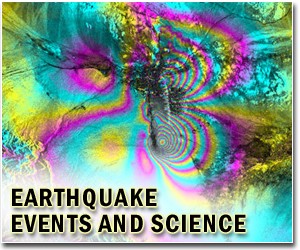 The death toll from the weekend earthquake in the Himalayas crossed 100 Wednesday as rescue workers struggled to reach remote villages and helicopters airlifted the injured and stranded.
Sunday's 6.9-magnitude quake struck the border of India's northeastern state of Sikkim and Nepal, bringing destruction to towns and villages on both sides as well as in southern Tibet and the tiny kingdom of Bhutan.
From a helipad in Mangan in northern Sikkim, military and private helicopters flew regular sorties, taking food and medical supplies to outlying villages and bringing back injured survivors and a number of foreign tourists.
In the state capital Gangtok, 70 kilometres (40 miles) southeast of the epicentre, Chief Minister Pawan Chamling confirmed 68 deaths in Sikkim and said there was still no contact with a number of villages in the quake zone.
Rescue efforts began in earnest after emergency teams and relief workers spent two days battling heavy rains, damaged roads and landslides to reach the worst-affected areas.
S.K. Pradhan, the district magistrate of Chungtang, close to the epicentre, said he saw signs of badly damaged villages as he flew over the sparsely populated area.
"We could see bodies lying in the debris, but for now our priority is to evacuate the injured and then we will take stock of the dead," he said.
"We are still not able to contact many remote villages."
Doctors at Mangan district hospital said most of the seriously injured had badly crushed limbs and bodies after being caught in rockfalls or building collapses.
A company building a huge hydroelectric plant in Chungtang said 18 of its employees had been killed.
S. Krishnamurthy, the boss of the Teesta III power project, said most of its 4,000 workers were on holiday when the quake struck, with only one -- an engineer -- killed on site.
Another four employees were killed when their homes collapsed, while 13 perished in landslides on the surrounding mountain roads, he said.
In Mangan, relatives of people living in and around the epicentre gathered in groups, sharing what little information they could glean about the fate of their family members.
Most had heard nothing from their families since the quake hit on Sunday evening.
More than 40 stranded tourists, including a number of foreigners, had been airlifted to safety, the army said. Sikkim's Himalayan trekking trails are a popular adventure tourism destination.
Around a million people visit Sikkim every year and an estimated 60 percent of the state's population of 500,000 rely on tourism for their livelihood.
In Nepal, eight people were killed and hundreds of homes destroyed or damaged in the east of the country, where rescuers faced the same problems as their Indian counterparts with rains and mudslides blocking routes to the affected areas.
Eighteen other people died in the Indian states of Bihar and West Bengal, while China's official Xinhua news agency said seven people had been killed in southern Tibet, near the border with Sikkim.
The quake also shook the Himalayan kingdom of Bhutan, where the government released data detailing one death and damage to around 4,000 buildings, including a dozen ancient fortresses known as "Dzongs". www.terradaily.com