A solar wind stream hit Earth's magnetic field on May 28th, sparking a G2-class geomagnetic storm and bright auroras at high latitudes. "In the Alberta prairies east of Edmonton, it looked like it was raining auroras," reports photographer Zoltan Kenwell. "Blues, purples, and greens were all over the place." (continued below)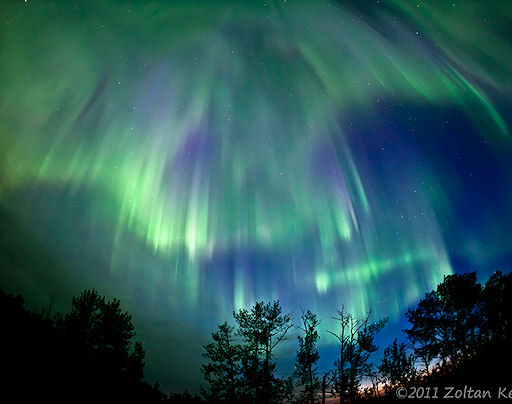 "It was a fantastic display!" he says.
Both ends of the Earth were affected. People saw auroras in Tasmania, New Zealand, Antarctica, Wisconsin and Minnesota. The solar wind is still blowing strong on May 30th, prompting NOAA forecasters to estimate a 35% chance of more geomagnetic activity in the next 24 hours.