Britain draws up emergency plans for collapse of Euro after warnings Italy needs £500 billion bailout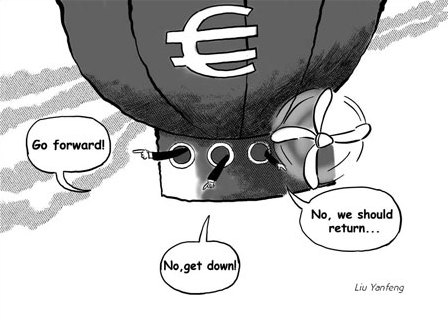 Britain is drawing up emergency plans for the collapse of the 'creaking' Eurozone amid warnings debt-stricken Italy will need a £500 billion bailout involving billions of pounds of UK taxpayers' money.
Chancellor George Osborne said the Treasury had 'stepped up' contingency planning and aimed to be ready for 'whatever the Eurozone throws at us'.
It emerged yesterday that the International Monetary Fund, in which Britain is a major shareholder, could be forced to offer Italy a €600 billion (£514bn) rescue package to give its unelected new prime minister Mario Monti 12 to 18 months' breathing room to implement big tax rises and spending cuts.
And in another move, German Chancellor Angela Merkel and French President Nicolas Sarkozy were revealed to be plotting a new pact on economic union without consulting Britain or other countries outside of the EU.
They are determined not to give Britain the chance of insisting on powers being handed back from Brussels by negotiating a major new EU treaty. Read More